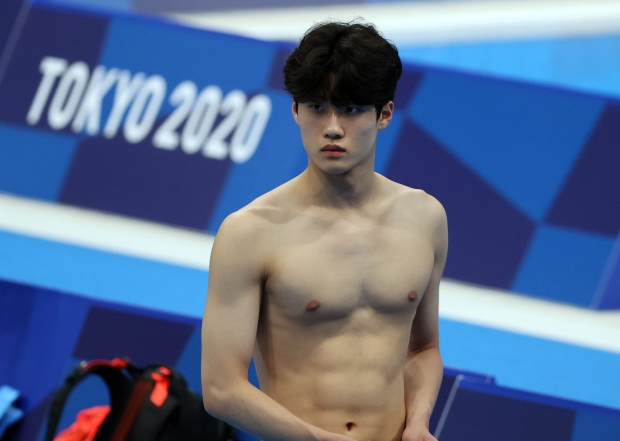 Korean swimming reaches new milestone
South Korean swimming sensation Hwang Sun-woo (20, Gangwon Special Self-Governing Province) reached the final of the men's 200m freestyle at the World Aquatics Championships to boost his chances of a second consecutive medal, while Lee Ho-joon (22, Daegu Metropolitan City) swam a race that exceeded expectations to reach the semifinals.
This is the first time that more than one Korean swimmer has reached the final of an individual event at a World Aquatics Championships.
Hwang Sun-woo swam a 1:45.07 in Heat 1 of the men's 200m freestyle semifinals at the Fukuoka 2023 World Aquatics Championships on Thursday at Fukuoka Marine Messe Fukuoka Hall in Fukuoka, Japan, to finish third overall.
In the second semifinal of the day, Lee touched the wall in 1:45.94 for sixth place. Lee ran a race that was close to his personal best (1:45.70), which he set at the national trials in March of this year.
Hwang and Lee punched their tickets to the final, which is reserved for the top eight finishers.
Hwang, who is aiming to surpass Popovic for gold, said, "Popovic ran 49 seconds in the first 100 meters. I need to improve my early pace like that," and he did just that.
He was fastest out of the blocks with a time of 0.63 seconds, and was the first man around the turnaround after the first 100 meters in 50.28 seconds.
He kept the momentum going in the rest of the race, pulling away from his pursuers until the very end, finishing first in his heat and third overall. Hwang celebrated with a thumbs up and a hand heart.
Lee Ho-joon followed suit with a 0.64-second start and stayed in the middle of the pack, 토토사이트 before a last-minute spurt put him in sixth place overall.